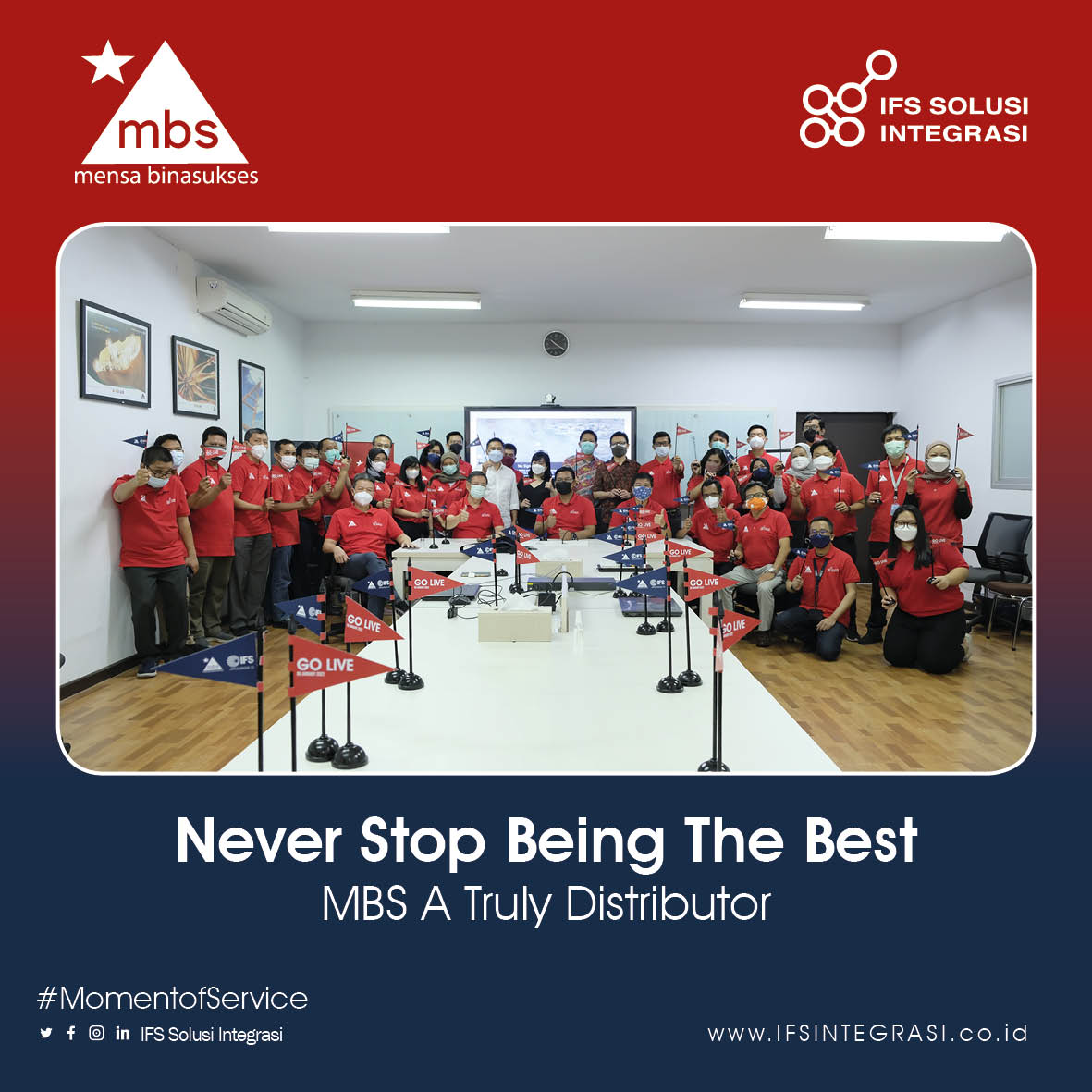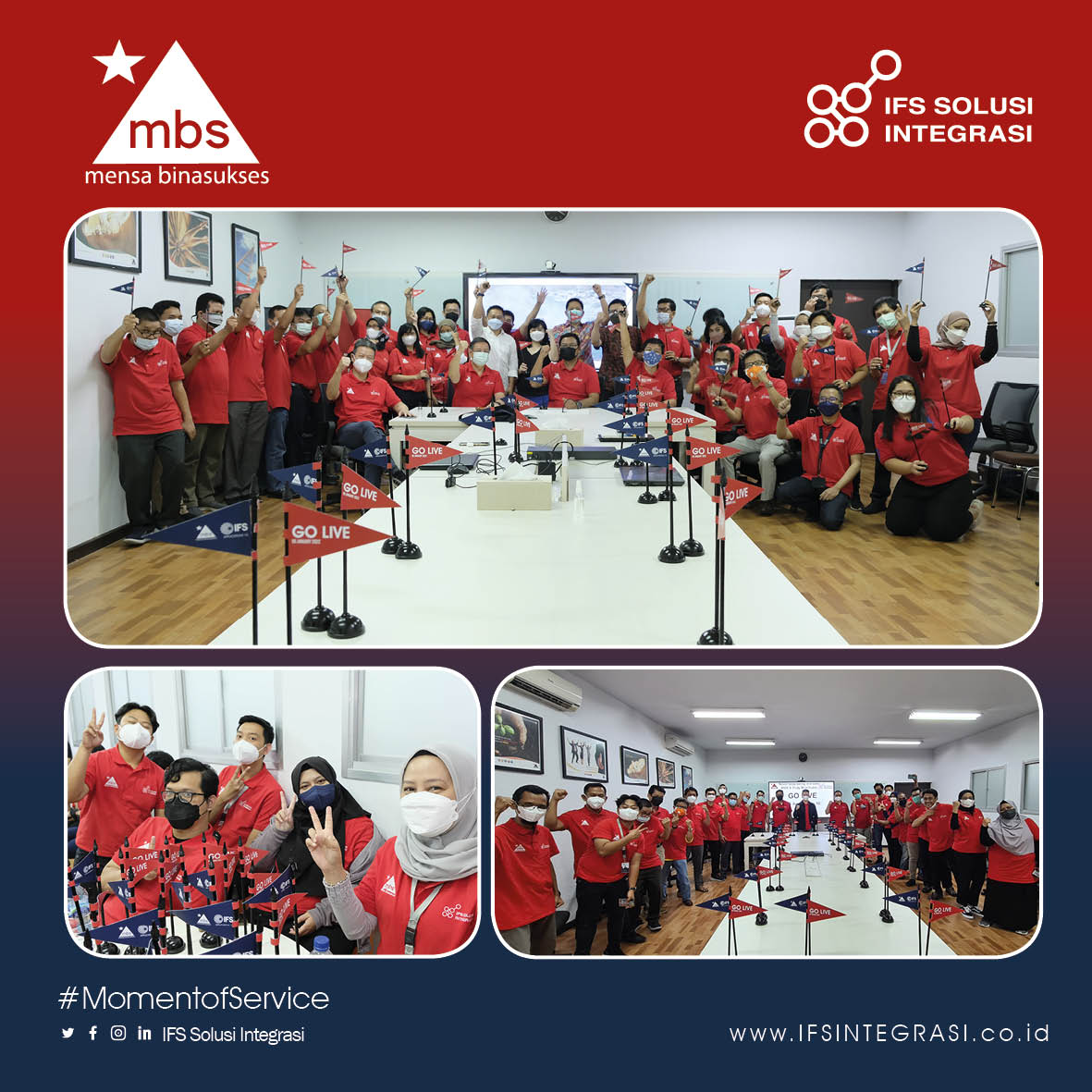 The COVID-19 outbreak has changed many things. Changes in company priorities and consumer behavior motivate companies continue to innovate to be more adaptive and creative to win customers' hearts. In addition, activity restrictions make companies need to find optimal solutions to meet supply and demand adequately. Digital transformation is an effort to ensure companies can utilize information technology to gain a competitive advantage and win the competition in challenging time due to COVID-19.
Likewise, PT Mensa Binasukses (MBS), one of the largest pharmaceutical, consumer, and hospital products distribution companies in Indonesia with branches spread throughout Indonesia, has made digital transformation efforts by renewing their ERP IFS Application system that the company has been using for more than 20 years. Many business process improvements have been implemented, such as efficient warehouse management strategy, faster inter-branch transactions, massive use of mobile devices, and integration with principals. It also includes integration with sales channels through Halodoc, one of MBS's sister companies in the Mensa Group.
With the latest system, It will allow PT Mensa Binasukses to carry out its mission better, become a reliable partner in distribution and other services for pharmaceutical products, medical devices, and consumer goods. The decision to upgrade the system because there are so many advantages that can answer what PT Mensa Binasukses need. This implementation covers sales, supply chain, procurement, accounting, and finance. In addition to accommodating existing business changes, it provides a more intuitive interface, ease of deployment, interconnects with other systems better with built-in APIs, proven technology, and capability in handling large-scale transactions.
Furthermore, Agus Subagio, MBS Managing Director, stated that at this time, businesses inevitably have to adapt to this outbreak. We need to have a solid strategy and be more intelligent to understand changes in consumer behavior. Moreover, nowadays we entering the world of consumer products where the numbers of outlets become unlimited and the amount of potential consumer grows overtime. Not only satisfying the need of consumer, MBS also try their best to fulfilling the demand of principal. The growing numbers of transaction, complexity of information and the existence of competition after pandemic became challenge that urge the company to move to digital. MBS is a truly distributor who understands exactly how it should be done. Information technology is the important tools that enables us to realize it. We are delighted to be working with our partner, ISI, whose team has worked with us for more than 20 years. It makes us believe we can execute this digital transformation effort better.
Thomas D. Susmantoro, President Director of IFS Solusi Integrasi, also added: for us, it is a great honor to be a business partner for more than 20 years. It is a period that cannot be considered a short period of service. With robust products, extensive experience and knowledge of this industry, we are confident that we can provide the best value to our customers as part of our #MomentofService.