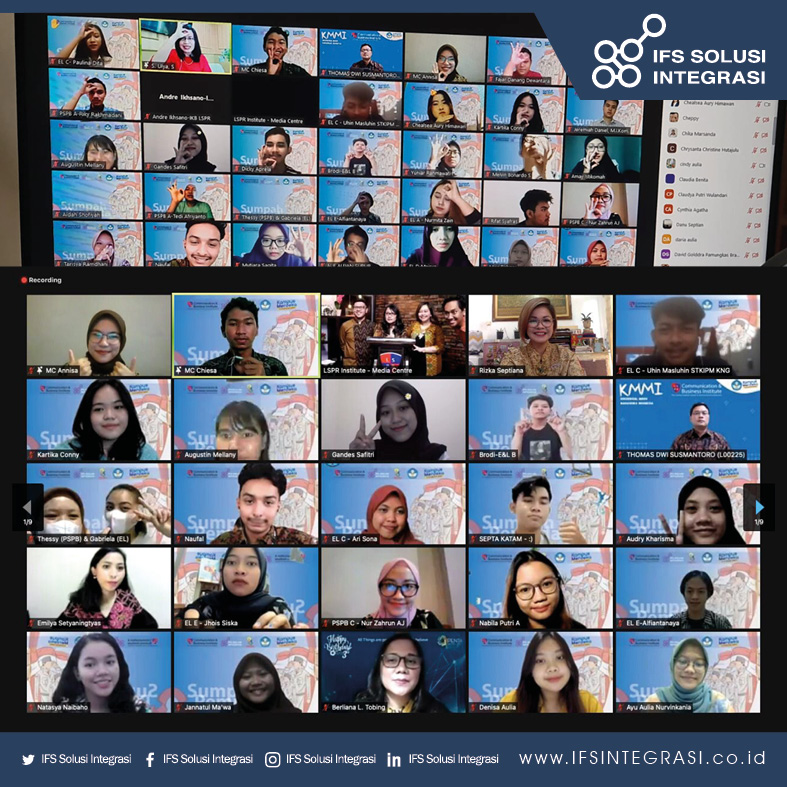 PT IFS Solusi Integrasi, participated in the Indonesian Student Micro Credential (KMMI) program organized by LSPR, as one of the leading universities in Indonesia as a form of support for the Kampus Merdeka program.
President Director of PT IFS Solusi Integrasi Thomas D. Susmantoro said, "As users of graduates produced by universities, we want to contribute in preparing the nation's college students to meet business or industry demand better, either as a professional or become an entrepreneur. Hopefully, this program can continue to run continuously."
The event which was attended by 440 selected students from 142 Universities in Indonesia was the implementation of the Merdeka Belajar Kampus Merdeka (MBKM) policy from the Directorate of Learning and Student Affairs, Directorate General of Higher Education.
The Rector of the LSPR Institute of Communication and Business, Dr. Andre Ikhsano, "KMMI LSPR focuses on upscaling and skill upgrading programs to prepare students who have superior competencies between the campus world and the industrial or business world. I would like to thank the course lecturers, practitioner lecturers, and tutors who participated. Thanks also to the 440 students who participated." 
The Chief Executive of KMMI and the Dean of the LSPR Business Faculty Yuliana R. Prasetyawati added, "The LSPR KMMI has successfully screened 440 students from 142 universities in Indonesia. KMMI LSPR accommodates 86% from universities in the western part of Indonesia, 13.3% in central Indonesia, and 0.7% in eastern Indonesia."
In this closing ceremony, KMMI LSPR awarded certificates to the 33 best participants from 11 Public Speaking & Personal Branding and Entrepreneurship & Leadership classes. In addition, the best students get additional appreciation from KMMI LSPR partners from PT. IFS Solusi Integrasi.